You know the blogger favicon. See below:

I was tired of that Blogger favicon and was wondering if I could replace it with my own.
So I went about the net to find ways to do it. You know what? It was pretty easy.
Here are the steps:-
1. First I created a simple logo icon that contains my initials -
DWP
. (Dumb Web Programmer lah !!)
2. I used PaintShop Pro but you can use Windows Paint too I guess.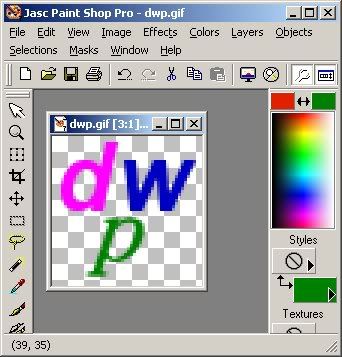 3. After that, I google-searched "
Create Free Favicon Online
" and found this great website:
http://www.chami.com/html-kit/services/favicon/
4. I just uploaded the picture I created (50x50 pixel GIF by the way) and I got my very own favicon created.
5. Next I just added the following HTML code in my Blogger template:

< rel = "shortcut icon" href="http://www.yourURL.com/favicon.ico">

6. I didn't have my webspace so I uploaded the favicon into a friend's website. You could use some free webhosting space.(
Geocities
doesn't work as they filter out .ico files)
That's it!!
Get rid of the boring B logo.
You can see the result above on your browser address bar.